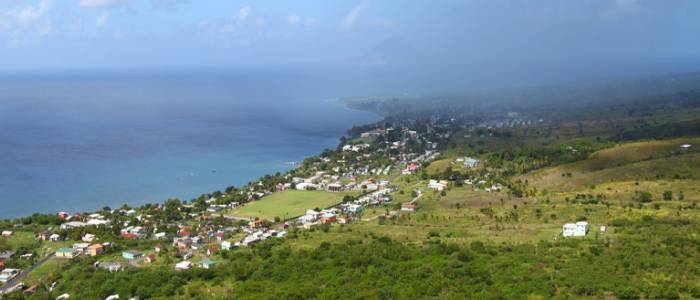 The Tacky Lines Of Nevis Company Registration
Located in the beautiful Caribbean region, Nevis has evolved to be a wonderful destination for offshore companies. Nevis Company Registration – Nevis delights ambitious businessmen with lucrative opportunities and reliable methods for asset protection. The Island of Nevis has followed offshore jurisdiction for three long decades. It offers high level support and protection to IBC trusts and international LLCs. Apart from protecting your assets, Nevis will reduce your tax burden and uplift your businesses globally.
Currently, Nevis has gained plenty of momentum as a recognised international financial sector.

Quite recently, the Caribbean island signed up an agreement with the IRS! And, representatives are working very hard to introduce better tax benefits and business opportunities.

Nevis Company Registration – Establishing Partnerships
To register a Nevis Company, one or two people should form a partnership (limited). Conversely, the limited partnership should comprise of both general and limited partners. By default, corporate bodies permit individuals to be a part of general and limited trades.
To complete the Nevis Company registration process fully, the general partners should keep track of all the accounting records. These records must be adequate to prove transactions and disclose sensible levels of accuracy.
One of the most primitive rules to be followed during Nevis Company Registration would be to maintain paramount levels of accuracy and precision with all financial details.

However, partnership details are not disclosed till critical audits require them!

Nevis Company Registration – A wonderful Business Destination
As mentioned previously, Nevis a wonderful place for business professionals. It is a great destination where you can save more funds in an effortless manner. By default, limited partnership is void of tax assessments and reductions. Partners of the limited partnership are exempt from withholding taxes, capital gains taxes and income taxes. These benefits are offered when partners of the limited partnership engage in transactions with people who are not locals (residents) of the Federation. As complicated as it sounds, Nevis is filled with exquisite tax exemptions.
Technically, limited partnership is also known as exempt limited partnership. This is because partners do qualify for the tax benefits mentioned above. On the other hand, conventional alias ordinary limited partnership is not an exempt limited partnership (though it is a limited partnership).
If you are a part of exempt limited partnership, you will not be asked to pay gift tax, estate tax, levy charges, succession charges or inheritance tax. Also, stamp duties are not expected to be paid!