Register for VAT in UK.
When you must register for VAT in UK?
If you're a business and the goods or services you provide count as what's known as 'taxable supplies' (see 'What is VAT charged on' below) you'll have to register for VAT if either:
your turnover for the previous 12 months has gone over a specific limit – called the 'VAT threshold' (currently £79,000)
you think your turnover will soon go over this limit
You can choose to register for VAT if you want, even if you don't have to.
VAT is a tax that's charged on most goods and services that VAT-registered businesses provide in the UK. It's also charged on goods and some services that are imported from countries outside the European Union (EU), and brought into the UK from other EU countries.
VAT is charged when a VAT-registered business sells to either another business or to a non-business customer.
When VAT-registered businesses buy goods or services they can generally reclaim the VAT they've paid.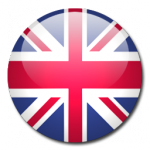 There are three rates of VAT, depending on the goods or services the business provides. The rates are:

standard – 20 per cent
reduced – 5 per cent
zero – 0 per cent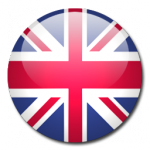 There are also some goods and services that are:
exempt from VAT
outside the UK VAT system altogether