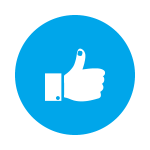 Nominee services. Legislation in some states, especially offshore territories, provides so-called "nominee services". Particularly widespread nominal services are used in countries where company law was formed under the influence of English law (Britain itself, Cyprus, British Virgin Islands, etc.). The main purpose of those resorting to the use of nominee service is hiding information about the actual participants and leaders of the legal entity.
The nominal service provides nominee directors, shareholders, secretaries and other officials (if necessary) during the registration of the company and its subsequent maintenance.
Nominee Director – a person, who manages the affairs of the company, endowed with representative functions. Management of an offshore company is performed by a person appointed by the beneficiary. However, the actual nominee does not take any part in the management . The nominee director only implements orders of the final beneficial owner, thus, he has only the representative functions.
Nominee Shareholder – a person who is only a shareholder in favor of the real owner of the company. Ultimate beneficiary can at any time change the nominee shareholder.
Nominee Secretary – a person whose functions are: completion and signing of some forms (at the stage of registration of the company), the annual flow of information about the company in the state register and correspondence with the tax authorities.
Why does your company need nominee services?
Confidentiality behalf of the business owner (beneficiary)
Commercial purpose business
Legal requirement jurisdiction of incorporation (In many European jurisdictions the legislation requires that the director must be a resident of the country in which the company is registered)
Tax optimization
Improving the company's image- it will help to improve the image of your business if the representative director is a resident of the country of registration.