Cyprus authorities will provide citizenship.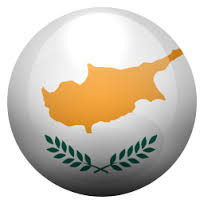 The President of Cyprus announced that foreign investors, who have made contributions to 15 March 2013 and who have suffered losses in the amount of not less than 3 million euros, as a result of the restructuring credit agencies of the country, will be invited to citizenship of the Republic of Cyprus. At the moment Cyprus implements the program for non-residents in support for investment in the country, by providing the EU citizenship, if investment criteria in the amount of $10 million euros had been achieved.
Cyprus authorities will provide citizenship. How become a Cypriot Citizen?
Over the past few years, one of the easiest nations for quick citizenship would be "Cyprus". The Cypriot Government has plenty of incentives and benefits for foreign citizens. If you are ought to invest in Cyprus, you can become a citizen in no time. According to rules, people who invest more than EUR 2.5 million on real estate properties can obtain Cypriot citizenship in no time. Meanwhile, anyone who satisfies the basic requirements of the Cypriot government can become citizens easily. Successful candidates will have the freedom to work, live and study from 28 other EU nations. If you are new to citizenship by investment, the next few lines will lend you a hand of help.
Step #1 – Government Bonds
First of all, Cyprus authorities will give you citizenship if you have invested on government bonds. As potential applicants, you should purchase valid bonds from the Republic of Cyprus. These bonds should be worth at least EUR 5 million.

Step #2 – Real Estate Investments
As mentioned previously, you can gain Cyprus citizenship by investing in the realty market. Just like government bonds, you should invest at least EUR 5 million on residential, infrastructure or commercial projects. Real estate is one of Cyprus's most lively industries with enticing profit margins.

Step #3 – Investments on Cypriot Companies
Moving on, you can become a Cyprus citizen by investing on Cypriot organizations or companies. Become a financial investor with assets like registered debentures, bonds and securities. Just like real estate and government bonds, these financial assets should be worth at least EUR 5 million.

Step #4 – Bank Deposits
In order to gain citizenship from Cyprus authorities, you should have bank deposits that are several million Euros! To make things much simpler, you should be the prime beneficiary of a company with hefty fixed deposits. A deposit of EUR 5 million for three years will increase your chances of becoming a Cypriot citizen.

Step #5 – Expensive Purchases
Do you know that purchasing or creating a Cypriot company or business will help you become a citizen in no-time! Once again, your investment should cross EUR 5 million! The company or business should have a tangible and notable presence in the country. Also, it should have at least five Cypriot citizens as employees.

Step #6 – Impaired Deposits
Cyprus authorities will provide citizenship! Ever since early 2013, you can become a Cypriot citizen with the help of impaired deposits. If a candidate has an impaired deposit of EUR 3 million, they can become citizens by showing few more investments.