Steps for offshore company registration. Offshore company registration or acquirement of a new one offshore is an important step for your business and requires some preparation and understanding the basics. So what is the minimum knowledge any businessman must have before registering his company offshore?
Here are the summarised three simple steps for offshore company registration to follow:
1.First and most important of all, company's goals and targets must be identified. You will also need to understand the benefits an offshore jurisdiction can bring to your company. This might include include tax optimisation by the tax rate reduction or transfer pricing. Other goals might include profit accumulation or asset protection from the government, creditors etc.
2.Another step would be to identify the certain criteria that an offshore jurisdiction must have to fulfil the goals of the business. Are you looking at tax levels, confidentiality strictness, political or economical stability, infrastructure or else? You will also need to identify the services your company will require during its operation and whether the chosen jurisdiction can provide them. For example, you might want a virtual office, nominee service, or an international bank account. Not less important is to find out whether that particular offshore jurisdiction has bilateral agreement on avoidance of double taxation and the exchange of tax information with your country, legal requirements on the type of activity the company is involved in, requirements for accounting and audit reporting.
3.Finally after choosing a suitable offshore jurisdiction you must submit the right documentation to start registering a company.  Documentation requirements depend on the choice of the jurisdiction, and, thus, it is important to find out the exact set of paperwork your company will need to supply. A big difference will also be made by the choice of your company location: whether you want to operate onshore and offshore. Then, you will also need to speak with authorities in order to get your license. This can be done with the help of a consultant who will guide you through the process of formal part of company registration.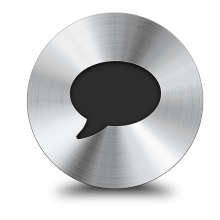 The process of offshore company registration is relatively simple process. Getting professional help will speed up the process of company incorporation and will ensure that everything goes smoothly.