Offshore Companies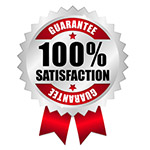 Considering ways in which to expand a business is what all entrepreneurs do. The best way is to expand offshore and open doors to more people. The reasons why it can be an advantage can make you consider why it's the best step for you.
Primarily tax savings can be an issue for some businesses, so setting up you company offshore can help you with this issue. You can benefit from jurisdictions which offer low taxes as well as some which offer nil taxes.
Registration can be done at ease and quickly. Many offshore jurisdictions offer their services within a matter of days and so its offshore solutions made easier. If you are interested in fast registration call one of our offices we can help make this process as smooth as possible.
If you require anonymity then you can also benefit from an offshore company as many other jurisdictions do not declared directors or other details on public records, you can also benefit by nominee services, so you can be sure that all business matters are private and confidential for your peace of mind.
Offshore Companies and Asset Protection Strategies
A lot of people are new to offshore companies and offshore asset protection strategies. This is one of the town's newest and most promising ventures you can rely on. Offshore asset protection is extremely important. If you are new to the concept of offshore companies or investment, this article will lend you a hand of help. With plenty of questions and confusing theories behind offshore asset protection, one should understand the venture completely to exploit through its benefits. And, the right kind of moves will undeniably protect your assets in the long run.

Assets in Offshore Companies can be Anything!
Assets can be anything! From accumulated wealth to investments to savings, there are several different types of assets. Above all, business owners and experienced professionals hunt for ways that would safeguard their assets proficiently. Meanwhile, lawyers who are searching for trial find offshore companies and asset protection very attractive. They love to find bugs and small glitches in the methods followed by the investors, businessmen and shareholders.
If you want to save yourself from being sued, you should think twice about the asset protection procedures you follow!

Saving Yourself from Deductions
By definition, offshore asset protection is way of safeguarding your assets and finances from different types of deductions. Proper planning has to be done to prevent your wealth from being lost. Also, you should understand that asset protection methods differ from one country to another. Every offshore country has a unique collection of laws that state how its offshore asset protection trust functions. One should understand these laws to benefit fully.
The best offshore asset protection scheme for your business must be 99% judgement proof. This may sound ambitious; however, proper asset protection is just the right way to stay safe.

The fine-tuned offshore protection strategies
Moving on, the key benefits of any offshore trust would be its fine tuned asset protection strategies. These methods will deliberately safeguard your assets from the pruning hands of creditors. US judges or those in different locations like Europe don't have jurisdictions over citizens from foreign lands. Legally, no one can jump into your offshore trust and analyse your funds. Moreover, there are plenty of lawsuits to govern how a case is handled or brought before legal challenges.
Effective asset protection will serve as a legal tool that displays your wealth as a consistent, lawful and legit source of financial transactions.