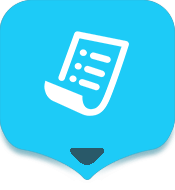 You would like to set up an offshore tax haven Bris Group are here to help. We will help you to choose the best offshore company country. Understanding offshore havens can be tricky and having to choose from the vast jurisdictions can be puzzling, so here we have condensed for you the differences and similarities so you can choose the best that suits your business needs.
The jurisdictions which offer IBC'S or Non-Resident Companies means that you operate outside of that specified jurisdiction and trade outside as such you have no annual obligation to file accounts returns or audits as your business is fully controlled outside of this area. The following countries all offer such companies at cost effective prices: Anguilla, Bahamas, Belize, BVI, Cayman Islands, Cook Islands, Dominica, Marshall Islands, Nevis, Panama, Samoa, Seychelles, St Vincent, Turks and Caicos Islands, United Arab Emirates-RAK (Ras al-Khaimah) & Vanuatu.
This makes these jurisdictions very popular for offshore company formations and they are the premium choice.
For more information on what jurisdiction can best suit your business needs call our office today or alternatively leave a request and we will be happy to help you make the right choice for you.
Best Countries for Offshore Company Formation
Are you tired of battling through tough business strategies? Do you want to take care of your hard-earned income from greedy governmental officials? Are you hunting for effective principles that can make you predominantly profitable and happy? If yes, you should engage in an offshore investment. Over the past few years, offshore companies have grown in leaps and bounds. Almost all tech giants are offshore companies! This includes famous names like Starbucks, Google, Apple and Microsoft. They save and utilise money properly for a successful business experience. Luckily, you don't need several billion dollars for an offshore company that proves to be successful.
What is an Offshore Company?
When you think of offshore company formation, you should identify a destination that will really work for your trade. There are several nations with amazing offshore opportunities and impressive benefits. These nations will help you save money by evading taxes and business formalities. Of course, you should make sure the country you pick respects your venture and would support your accomplishments. Meanwhile, it should be prepared to accept the kind of company you intend to start. This en covers over the following types:
1)      Global Business Company
2)      International Business Company
3)      Limited Liability Company
4)      Private Limited Company
5)      Societe a responsabilite limitee
Each of these types have a unique collection of traits and strengths. As investors and entrepreneurs, you must figure out what each type means for you!
Finding the Right Destination
The ideal place for your offshore company depends strongly on your long term goals and objectives. A specific kind of company may survive well in countries that don't have audit requirements or accounting principles. On the other hand, some company would work well in nations with zero tax.
If the company is diverse and well-structured, you should research on nations like Singapore and Hong Kong. These nations offer world class banking facilities, exquisite merchant services and lively financial opportunities. As you kick start the offshore company, you will pay a very small amount of tax!
If your organisation want to pool or raise a hefty capital; you should go elsewhere. Well known offshore jurisdictions come from nations like Mauritius, Nevis, British Virgin Islands, Antigua, Cayman Islands and Gambia. Few other destinations with tax benefits would be Malta, Gibraltar and Estonia (zero tax). Meanwhile, Bahrain and Dubai are wonderful yet budding offshore destinations.
BRIS GROUP will be happy to provide you with information, quotation and services.