Turks and Caicos Islands offshore.
The Turks and Caicos Islands offshore
– may not be the most well know offshore jurisdiction for registering an offshore company or opening a new offshore bank account but what makes it outstanding is the significant advantages it can bring to a new investor. The offshore jurisdiction has a stable economy and especially strong international banking legislation.
Turks and Caicos offer low incorporation fees as well as the ability to form both exempted and ordinary companies. Another distinctive advantage of the Turks and Caicos Islands is the high confidentiality established by Confidential Relationship Ordinance of 1979 according to which unauthorised release of information to self employed professionals is a very serious crime.
One of the most successful sectors of this offshore jurisdiction is the insurance and captive insurance backed by strong regulatory environment.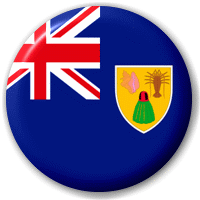 The law in the Turks and Caicos Islands is very strict and not following the rules might involve sever punishment that might include imprisonment. Such circumstances deter many from setting up an offshore company for criminal activities in this jurisdiction. Furthermore, it can be said that the Turks and Caicos Islands is the most bureaucratic offshore jurisdiction as it has relatively high and rigid demands on the procedures of offshore company formations.
However, for those who conduct their business legally, a whole range of benefits of an offshore is offered, ranging from low taxes and simplicity of business conduct to high level of security and confidentiality. Find our price and procedure