Virtual Offices.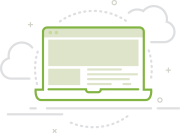 Registering an offshore company can be beneficial in many ways, and virtual office can help to maintain this business effectively. Having a virtual office can allow you to appropriately use the relevant address on company stationary and business cards to give your company more strength and to help your brand become prestigious.
Virtual offices can also help you to manage the company with complete ease and at your own leisure. You can have mail forwarding call forward methods which make the running of your company smooth and carefree.
Benefits of Virtual Offices
The need for flexible office hours, round the clock meetings and virtual conferences has increased rapidly over the past few years. This can be attributed to the fame of virtual office. As suggested by its name, virtual office will let you work, communicate and transfer knowledge from anywhere and at any time. Apart from letting you commute at any time, virtual office will help you save more money, increase productivity and reduce turnover rate too. With this being said, here is a quick overview through few prominent benefits of virtual office.
Benefit #1  – No Commute
As mentioned previously, you can cut down commute time to zero. A lot of people tend to spend at least two hours travelling to important business meetings. With the help of virtual offices, you can use this time to do productive work. As time passes, your employees will become much more focused.
Benefit #2  – Active Employees
Do you know that virtual office have made employees a lot more active? According to a study that was done at University of Sydney, employees who sit at their desks 11 hours every day increase their death rate by 40%! Regardless of the activities they do, such individuals prove to be unhealthy and weak. Conversely, virtual office have made lazy employees predominantly active. Very few people have identified the reason behind this change. However, employees who toil in virtual offices are easily interactive and active.
Benefit #3  – Flexibility
When offices become flexible, the need for vacation reduces drastically. This is one of the major reasons behind the fame of virtual offices amongst employees. The platform (virtual) will save you from making a big deal out of frequent meetings and business occasions!
Benefit #4  – More Talent
Virtual offices have direct access to a huge world of indispensable talent! You can set up a meeting in Hong Kong and gather talent from London! Doesn't this sound too good to be true? In fact, many companies recruit with the help of virtual office.
Benefit #5  – No Overhead
Moving on, offices suffer little or no overhead! You don't need to worry about extensive utility bills, office leases, hardware costs or any other associated charges. All these savings will help you improve your business at a better rate. Of course, your profit margin will improve prominently. Last but certainly not least, virtual offices enjoy better rates of productivity! This is because virtual office are employee friendly.