Ever wondered why so many investors mainly from the USA are betting big on Bahamas? No, they are not just interested in setting up hotels or resorts on its vast and magnificent beaches; Bahamas is in fact a very tempting place to set up an offshore company. And the reason is quite obvious. Bahamas is not very far from the USA and guess what, the official language is – English; say halleluiah! So, low tax, no language barrier and a great place to spend some quality time on its magnificent and glorious beaches; what else an investor can even expect?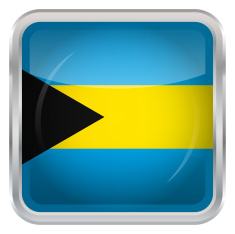 It Is An Offshore Tax Haven
We kid you not, but Bahamas is considered by many as the best place on earth to form an offshore company as it has a very stringent privacy law in place that alleviates the fears of the investors of potential investigation from their home countries. If we leave aside tourism which contributes to 60% of the country's GDP, offshore company formation makes up for the rest of the GDP. Therefore, it is wonder that the Government of Bahamas is taking steps to simplify the company formation process a bit further and trying to present their country as the most promising place on earth to setup an offshore company.
Some Basics Information about Bahamas
Before you decide to make the final call whether to setup an offshore company in Bahamas or look for other greener pastures, allow us to make you aware of some interesting details about this amazing country.
Bahamas, formally called Commonwealth of the Bahamas is a former British colony with largely English-speaking population (which is a plus point of course) located adjacent to the USA. It is actually made of more than 700 small islands, which is incredible at every sense of the term.  The majority of population, roughly 340000 people reside on 30 islands. After becoming independent in 1973, the Bahamas has gradually become a lucrative offshore financial market for companies based in different countries. The attractive beaches and climate have helped tourism sector to flourish which contributes to economic growth.
Here are some cool details about Bahamas that you must not miss out on at any cost if you have plan to expand your business to the shores of Bahamas –
It has an exciting and cosmopolitan culture
Its infrastructure is great and government is making huge investment on developing roads, bridges etc.
The standard of living is quite high and life expectancy is around 75 years
The economy is thriving
Bahamas has a stable government
Procedure for Registering a Bahamas IBC
Running an International Business Company in Bahamas is not that much complicated but there are certain rules and regulations that you need to abide by at any cost –
Find an agency that deals with Offshore Company Formation
Not all companies or agencies have the required license to provide financial assistance to companies that are planning to expand their business to Bahamas. Therefore, you need ask your chosen agency to show their license and if they flinch, it means there is something fishy going on.
However, just having a license is not enough. Since Bahamas government is trying hard to increase its revenues from offshore company formation, it has been generously giving away such licenses to companies. So, quite obviously, some agencies with limited resources and with questionable abilities have managed to get hold of such licenses and are advertising themselves as reputed and reliable Corporate Service providers in Bahamas.
Make sure you ask them to show you their list of existing clients and don't forget to corroborate those details because some companies tend to lie about their clientele. The only way to figure out whether the Corporate Service provider is telling the truth or just lying through their teeth is by contacting those customers via emails or by calling them directly.
Documents that You Will Have to Provide
Sadly, forming an offshore company in Bahamas is not without its share of paper works. You will have to produce a lot of documents before you will be allowed to operate your business on Bahamas' soil –
Share Holders – You will be asked to disclose the name of the all shareholders of your company. However, as per Bahamas' law, shareholder does not have to be a person; a corporate body is also eligible to become a shareholder. One important thing about Bahamas's International Business Company is that the minimum number of shareholders is – 1 and this is quite convenient for agencies that want to setup an offshore company in Bahamas without getting multiple partners involved in the process.
Company Name – You will have to provide three options while registering a company name in Bahamas. Since Bahamas is attractive economy, chances are that some companies might have already registered the business name that you are trying to obtain. By offering three options, you will allow the registration officials to help you select and register the name that has not been booked by any other business entity.
Company Director 's Name – You will have to disclose the name of at least one directors of the company to the Bahamas Authority. Just like shareholders, directory can be a person of any legality.
Bank details of the shareholders and also you will have to provide residential proofs while applying for setting up a company formation.
A short detail of the intended business activities that you are planning to partake while operating your business in Bahamas.
Signed copies of the passports and national ID cards of all shareholders and directors.
However, the process does not end there. You will have to have a registered office in Bahamas before you can even apply for offshore company registration.
Bahamas An Exciting Place for Business Expansion
Companies belonging to numerous sectors can eye the Bahamas for offshore expansion. The deployment of the IBC act which was done in 1990 has made things easier for foreign investors to expand their business operation in Bahamas. Over 100000 IBCs have been set up in the country so far-which is no mean feat. The offshore companies created in the Bahamas get registered as International Business Companies.
What Bahamas IBCs are Not Allowed to Do
The IBCs are not allowed to carry out business activities with the island country residents. They cannot also invest in the properties, part from maintaining any registered offices. As it is, these IBC companies can work outside of the country.
The tax exemption enjoyed by the IBCs
It is mostly owing to the tax benefits and exemptions so many foreign companies have setup offshore wings in the Bahamas!  The offshore companies set up in the country do not have to pay taxes and stamp duties. They don't need to churn out capital gain taxes. The IBCs are not under Bahamas Exchange Control Regulations either. The IBCS are free to conduct business worldwide while maintaining anonymity. This freedom is valid for 20 years since incorporation.
BRIS group offers comprehensive assistance and consultancy for setting up offshore ventures to its clients. Those with offshore company expansion plans in the Bahamas on their agenda can benefit from its services.