Anguilla Offshore Company. Today, despite the advanced technology, modern communication systems and unlimited opportunities for education, we are unable to manage our financial assets as we would like.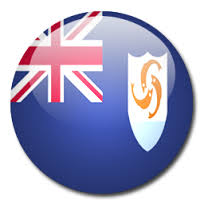 Anguilla offshore company
The road to financial prosperity and independence, based on our ability to save and find ways that will allow us to accumulate assets. One of possibility could be formation an offshore company in Anguilla. Many people tend to believe that offshore companies are profitable only for the rich people, but it is not. As long as you earn decent money and provide a decent living, you are able to afford to maintain an offshore company and save time.
If you understand how an offshore company in Anguilla works, you can get an effective tool to protect and increase your assets. Your offshore company can be used to reduce your capital by moving it into the foundations and valuable assets of your offshore company. This not only greatly improves the security of your personal capital that you can lose at any time, upon divorce or judicial process, but also you will be exempt from taxes.
Anguilla offshore company will allow you to expand your business and increase your market share. Whether you are the owner of a large or small company, a pilot, an accountant, a lawyer or a doctor of your offshore company allows you to do business on an international level, rather than being limited to the local market. All people are entitled to the multiplication of wealth and offshore company will be a great help there.
Anguilla offshore company – the only business structure that frees you from the burden of the tax.  Your offshore company in Anguilla has only one drawback – the "geographical limitation" which is:  you cannot conduct business in the territory of Anguilla and with its citizens.
To register your offshore company is much easier than it seems.
Offshore Business Companies in Anguilla can be carried out on-line via the Commercial On-line Registration Network Anguilla, which is available as to agents on Anguilla and their partners in other countries. Names can be recorded in any language. The registration process is quick, simple and efficient, and can be done any day and at any time.
Privacy is not a problem in Anguilla! Offshore privacy laws of Anguilla ensure that information about the founders of the company is kept "under lock and key." Divulging any information by officers punished and even threatened with imprisonment up to three years.
Anguilla offshore company structure simple and flexible. The company can be formed by a single shareholder and director, who may be one and the same person. The minimum statutory fund is 100 USD. There are many different types of actions that can be released. Anguilla offshore legislation also allows you to change and dismiss directors as well as the change of the ownership of shares anytime.
Anguilla offshore company – definitely the best and easiest way to solve complex financial issues with the help of international companies which is non-taxable.