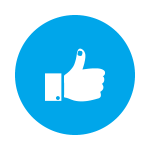 Delaware corporation tax haven. Businesses choose Delaware not for one single reason, there is the most advanced and flexible business formation statute in the nation. There is a unique 215 year old business court that has written most of the modern U.S. corporation case law. Delaware's State Government is business-friendly and accessible. These factors have all contributed to making Delaware a premier legal home to companies around the world.
Incorporation time. The document will be filed with the date and time it was received in that Regular (non-expedited) work takes on average between 10 and 15 business days to process.
Incorporation advantages include:
Corporation ownership is easily transferable to others as Delaware does not record business owners' names or require a record of ownership transfer.
Low franchise tax for small businesses
No tax on capital stock or assets
No stock transfer taxes or Delaware capital shares
No Delaware sales tax
Corporations can usually deduct cost of health insurance
Popular type. If you want to keep your business completely separate from your personal assets, it is a good idea to incorporate or establish a Limited Liability Company. Many companies decide to incorporate in Delaware even if they are not located in the state to take advantage of their business regulations and business tax requirements.
Why is Delaware corporation tax haven?
If you are in New Zealand, the number of sheep tends to outrun people! In Stanford, you will see more bikes than people. And, in Delaware you will come across more corporations than its population. With more than a million business entities, Delaware is a stunning place for ambitious entrepreneurs. More than sixty percent of America's offshore corporates are located in Delaware. This includes tech giants like Google, financial experts like the Bank of America and more than 60% of the Fortune 500 companies. You will be astonished to note that most of these organizations are not located physically in Delaware. So, what is Delaware famous? Read on, to find an answer to this question.
Very Many Answers to Delaware corporation
Well the answer to this differs from one business to another. Also, it depends on whom you are asking. If you ask the business world, Delaware represents a modern body of rules, a committed ambiance for reliable investments, speedy court procedures and skilled judges. Critics consider Delaware as an ultimate tax haven. All offshore Delaware Corporation entities are exempt from paying hefty taxes. This makes Delaware a wonderful place for all those who wish to save more, make more and give less to the government.

The Rules & Regulations
Delaware is a wonderful place to start a business. The region adheres to a unique form of court called the "Court of Chancery". This is where all legal issues are handled and processed. When compared against many other destinations, Delaware proves to be safe for both business and financial transactions. The corporate law is predictable and predominantly clear. This is because many corporate law specialists engage in strategies that would keep the statute up-to-date and modern. Thanks to the increase in Delaware Corporation, things have become easier to predict and administer. Firms that consider Delaware Corporation as a tax haven have witnessed effective tax rates between .7 and 1.1 percent. Consequently, this decreases the total state income tax payments!

Benefits in Delaware
With all this being said, here is a quick walk through few reasons on why Delaware Corporation is a tax haven:
1)      You will not be taxed on assets or capital stocks.
2)      Small businesses are delighted with low franchise tax.
3)      Delaware Corporations don't have sales tax.
4)      Transferring Delaware corporation ownership is very easy. This is because details about the business owners are not required.
Delaware corporation tax haven